SO
sometimes when I am bored, I browse IMDB for upcoming movies. So I looks up the cast for Harry Potter and the Deathly Hallows because I finished the book (for the 3rd time) about 15 minutes ago.
So we got this weird effeminate guy playing teenage Dumbledore: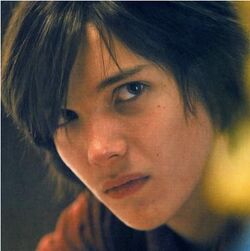 AND LOL LOOK WHO'S PLAYING GELLERT GRINDELWALD:
HE'LL STEEEEEAL YOU, DUMBLEEEEEDOOOORE~ HE IS IN THE DARK BESIDE YOOOOOU~
BURIED SWEETLY IN YOUR AUBURN HAAAAAAAIR~
lololol I can't get over this it's so silly
I SENSE RIDICULOUS CROSSOVERS
Alright, that is all. Just wanted to share my giggles.